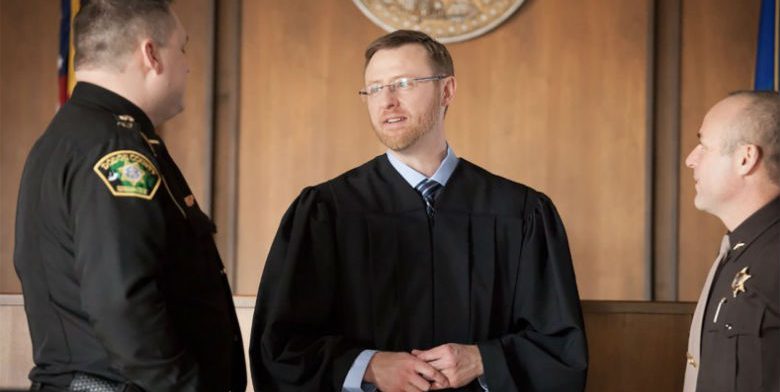 Judge Hagedorn had zero chance of winning election to the state Supreme court less than four weeks ago, but a grass-roots effort helped galvanize voters.
50 States
PUBLISHED: 1:15 PM 14 Apr 2019
UPDATED: 5:05 PM 14 Apr 2019
Judge Issues Ruling In Pubic Housing Gun Battle
The case centered around a woman who was threatened with eviction from public housing if she kept a firearm in her own home.
Georgette by Georgette
One Tiny Election Shows Americans Fed Up With Liberal Manipulation, Assaults
It is no longer legal for the state to prohibit gun ownership for low-income people.
SIGN up for conservative daily post news alerts
In East St. Louis, if a person lives in public housing, they are not allowed to own or have a firearm on the property. That is… that was the previous 'policy.'
Now, a judge has ruled the action is a violation of the constitutional right to keep and bear arms.
The Belleview News-Democrat reported:
A federal judge ruled Thursday that the East St. Louis Housing Authority cannot deny, through rules and regulations, a tenant's right to lawfully own a firearm.
"Among whatever else, the Second Amendment protects the rights of a law-abiding individual to possess functional firearms in his or her home for lawful purposes, most notably for self-defense and defense of family," US District Court Judge Phil Gilbert said in the ruling.
A lawsuit filed in federal court was brought by Second Amendment Foundation and the Illinois State Rifle Association, who argued that firearm bans in government-subsidized housing is unconstitutional.
Their case focused on an East St. Louis woman, identified as N. Doe, who was beaten and sexually assaulted in her home.
The assault ended only when one of her children pulled a gun on the attacker.
Doe alleged in the suit that the East St. Louis Housing Authority threatened to terminate her lease unless she could prove she did not have a gun at home.
She said she was told the building was safe and that she didn't need a gun after she protested to housing authorities, the lawsuit states.
The ban applies only to people of low-income who live in public housing and denies them the right to keep and bear arms because they can't afford private housing, the lawsuit states.
The Belleville News-Democrat reported that Doe's lease says "residents are not to display, use or possess or allow members of (Doe's) household or guest to display, use or possess any firearms, (operable or inoperable) … anywhere in the unit or elsewhere on the property of the authority," according to the lawsuit.
Violating the lease can lead to its termination, something Doe feared.
The East St. Louis Housing Authority did not respond to a request for comments.
ISRA Executive Director Richard Pearson said of the ruling:
"The right to defend your life and your property is a right for everyone regardless of where they live …" Pearson said. "It is sad that this woman had to go to these lengths just to defend herself. The threats to her are real."
"Thankfully, she will be able to legally own a firearm and defend herself, but it is truly sad that it takes a federal judge to do what should have been done a long time ago," he added.
But many people point out that the Second Amendment is not solely designed for the use of self-defense.
Scholars agree that the Founding Fathers placed that right early because 1.) without the power to defend your other rights, they can be taken away, and 2.) the people must have the power to dispossess an unjust government.
Thankfully, this judge understands the rule of law and upheld one of the most basic rights Americans have.
The fact that the liberal public housing authority tried to derive this woman of her right is unconscionable.
Of course, such as asinine policy has not stopped the gun violence and deaths plaguing the projects in East St. Louis. A few months ago, six people were shot in 'unrelated' incidents in one night, and the deaths continue to rise.
Perhaps now that decent people who are living in public housing have the ability to defend themselves from the liberal filth that has been perpetuated, deaths will decrease.