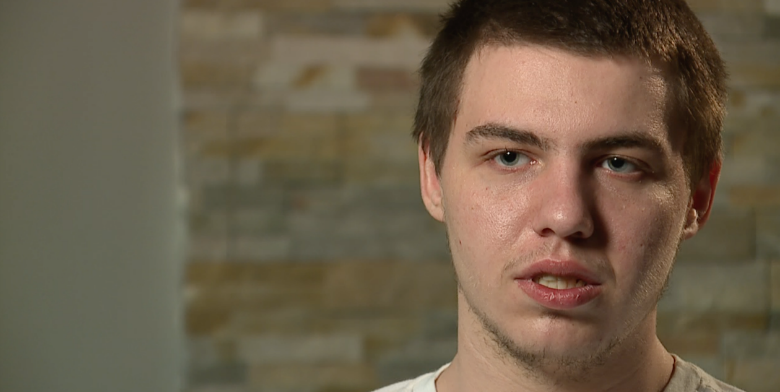 Man Charged With Felony After Stopping Sexual Assault Of Five-Year-Old Boy
Although he stopped the 'teen' in the act of raping a child, he was charged with felony assault because the suspect was 17.
Georgette by Georgette
Man Charged With Felony After Stopping Sexual Assault Of Five-Year-Old Boy

UPDATED: 5:40 PM 24 Mar 2019
For intervening and stopping the rape of a five-year-old boy, Richard Adams has been charged with felony assault.
SIGN up for conservative daily post news alerts
In what appears to be a gross miscarriage of justice, a 20-year-old man was charged with felony assault after he witnessed the rape of a child and intervened.
Richard Adams of Painesville, Ohio is a hero. He walked into the living room of a home and saw a 17-year-old man sexually assaulting a 5-year-old child.
At that point, he told reporters, he had to do something.
After seeing the teen on top of the child with the child's pants around his ankles, Adams yelled for someone to call the police.
But, he made sure the child was safe.
"I didn't just call the cops and let it pursue. I stepped into action and stopped it," Adams said.
Adams said he just couldn't allow the assault to continue while they waited for police, because he knew how terrible such an act is.
He said that he had an experience similar to the 5-year-old when he was a child.
The ensuing altercation is what got Adams charged with felony assault.
No details have been released about any injuries, but police arrested Adams and then posted their 'victory' to the Eastlake Police Department's Facebook page on Friday.
The post omitted the details surrounding the arrest of Adams, and the post was removed after news of what actually happened got out.
Adams believes he is being wrongly charged, and a number of people agree.
The outrage across the nation is unparalleled. Adams has been called a hero and has received offers to pay his legal costs.
"I don't feel like I should've been arrested in this situation. I feel like if you're stopping a crime, that you should be able to walk free from helping someone who could not protect themselves in this situation," Adams said.
A petition in support of Adams has been created, urging police to drop the charges against him.
Rather than arrest Adams, most people think that the police should have simply shook his hand and took the monster away.
Although the 'teen' has been charged with rape, the fact that the man who stopped a serious crime was arrested and charged with felony assault is an indication of what is wrong with the American justice system.
Adams is scheduled to appear in court on April 2, according to Willoughby Municipal Court, and police have not commented further.
No information is available about the child's injuries or his condition, nor have any other details about the home or its residents been offered.