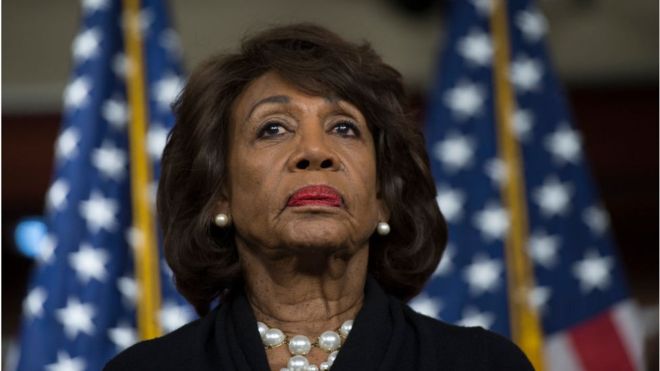 Maxine Waters urges people to harass Trump officials and supporters in public.
https://conservativedailypost.com/maxine-waters-calls-for-public-harassment-against-trump-officials/
https://twitter.com/RealSaavedra/status/1011091205499703297
Far-left Rep. Maxine Waters issued a dangerous call to action over the weekend, urging people to harass and inflict violence against officials who work for President Donald Trump, according to The American Mirror.
As nasty as Waters has been toward Trump, viewers must see the video to actually believe she would make such chilling remarks.
During a hate-filled rant on Saturday, the California Democrat said those who work for and support the president should not be welcomed or allowed in society. After calling for his impeachment, Waters yelled, "God is on our side," disgustingly claiming that the Lord would support liberals harassing and physically assaulting people for their political beliefs. She made no mention of how 'God' feels about killing the unborn.
Waters urged people to incite violence against Trump officials and supporters in public.
"If you think we're rallying now, you ain't seen nothing yet," Water said. "Already, you have members of your Cabinet that are being booed out of restaurants … who have protesters taking up at their house, who say, 'No peace, no sleep! No peace, no sleep!'"
She went on making it clear that she wanted administration officials attacked and harassed in public.
"Let's make sure we show up wherever we have to show up and if you see anybody from that Cabinet in a restaurant, in a department store, at a gasoline station, you get out and you create a crowd and you push back on them, and you tell them they're not welcome anymore, anywhere," Waters declared.
Watch a video where Waters says she will "take Trump out"
https://twitter.com/RealSaavedra/status/1011091205499703297
(She should have been arrested for threatening Trump)
——– Forwarded Message ——–
Subject: Trump is Winning for US People: more jobs, better pay, bigger economy, lower taxes for low/mid income