https://wordpress.com/read/feeds/95852/posts/2112751964
One of the biggest bluffs used by claimants in foreclosure and eviction proceedings is the request for judicial notice. If unopposed, this results in myths being propagated as facts. Just because a document exists or has been uploaded to SEC.GOV or any other site doesn't mean the source or the content is credible or reliable.

If I manage to record a deed purporting to transfer title that doesn't mean that title is transferred nor that my ownership is to be presumed. The same is true if I upload the same fabricated deed to SEC.gov or any other site on the internet.

Judicial notice is erroneously applied as a vehicle for shifting the burden of proof. The basic rule of evidence is simple: the proponent of evidence must prove the truth, credibility and reliability of that evidence, even if it is admitted into evidence. Otherwise the evidence is admitted with zero weight.

==============================
Let us help you plan for trial and draft your foreclosure defense strategy, discovery requests and defense narrative: 202-838-6345. Ask for a Consult or check us out on www.lendinglies.com.
I provide advice and consultation to many people and lawyers so they can spot the key required elements of a scam — in and out of court. If you have a deal you want skimmed for red flags order the Consult and fill out the REGISTRATION FORM.
A few hundred dollars well spent is worth a lifetime of financial ruin.
PLEASE FILL OUT AND SUBMIT OUR FREE REGISTRATION FORM WITHOUT ANY OBLIGATION. OUR PRIVACY POLICY IS THAT WE DON'T USE THE FORM EXCEPT TO SPEAK WITH YOU OR PERFORM WORK FOR YOU. THE INFORMATION ON THE FORMS ARE NOT SOLD NOR LICENSED IN ANY MANNER, SHAPE OR FORM. NO EXCEPTIONS.
Get a Consult and TERA (Title & Encumbrances Analysis and & Report) 202-838-6345 or 954-451-1230. The TERA replaces and greatly enhances the former COTA (Chain of Title Analysis, including a one page summary of Title History and Gaps).
THIS ARTICLE IS NOT A LEGAL OPINION UPON WHICH YOU CAN RELY IN ANY INDIVIDUAL CASE. HIRE A LAWYER.
==========================
Most states essentially have the same statute in their laws of evidence, like this one from Florida:
90.202 

Matters which may be judicially noticed.

—

A court may take judicial notice of the following matters, to the extent that they are not embraced within s. 90.201:

(1) 

Special, local, and private acts and resolutions of the Congress of the United States and of the Florida Legislature.

(2) 

Decisional, constitutional, and public statutory law of every other state, territory, and jurisdiction of the United States.

(3) 

Contents of the Federal Register.

(4) 

Laws of foreign nations and of an organization of nations.

(5) 

Official actions of the legislative, executive, and judicial departments of the United States and of any state, territory, or jurisdiction of the United States.

(6) 

Records of any court of this state or of any court of record of the United States or of any state, territory, or jurisdiction of the United States.

(7) 

Rules of court of any court of this state or of any court of record of the United States or of any other state, territory, or jurisdiction of the United States.

(8) 

Provisions of all municipal and county charters and charter amendments of this state, provided they are available in printed copies or as certified copies.

(9) 

Rules promulgated by governmental agencies of this state which are published in the Florida Administrative Code or in bound written copies.

(10) 

Duly enacted ordinances and resolutions of municipalities and counties located in Florida, provided such ordinances and resolutions are available in printed copies or as certified copies.

(11) 

Facts that are not subject to dispute because they are generally known within the territorial jurisdiction of the court. (e.s.)

(12) 

Facts that are not subject to dispute because they are capable of accurate and ready determination by resort to sources whose accuracy cannot be questioned. (e.s.)

(13) 

Official seals of governmental agencies and departments of the United States and of any state, territory, or jurisdiction of the United States.

History.

—

s. 1, ch. 76-237; s. 1, ch. 77-77; s. 1, ch. 77-174; ss. 3, 22, ch. 78-361; ss. 1, 2, ch. 78-379.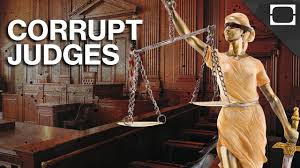 A quick review of this statute, essentially the same as all others, reveals that it is not intended to be used as proof of contested facts. The fact that a document obviously exists may not be subject to contest unless the objection is that the document was prepared expressly for trial and not as part of whatever transaction is being contested.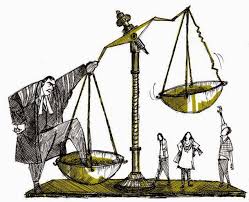 Courts often overstep by becoming the lawyer for the claimant in foreclosure or eviction. As an example of the court stepping into the shoes of the claimant, there is the issue of judicial notice. You should research this. Because judicial notice is intended to be used as follows:
For judicial economy — i.e., acceptance of facts that are virtually incontrovertible and not requiring proof. VERSUS your objections to the content of those documents. The requirement of absolute credibility is essential for judicial notice. There is no prejudice to any party by requiring actual proof of the documents and its contents. Judicial economy does not trump the rules of evidence which are designed to ferret out the truth not to assume facts that are untrue or that could easily be untrue because they came from an interested party.
For documents, the only application of the judicial notice doctrine is that the documents exist and are maintained on a completely trusted site and not that what is written on them is true.
In the case of government documents prepared by government with no interest in making any claims or defending any claims but simply in the ordinary course of record keeping, the record is subject to judicial notice and the content is generally presumed to be true unless disproven by the the opposing party.
Judicial notice is completely inappropriate where the documents were prepared by parties with an interest in the outcome of litigation and claims and are not inspected, reviewed or scrutinized as to accuracy.
Verifying facial validity of a document is NOT the same as verifying the statements contained on the document.
For documents the source must be an independent third party source with no interest in the outcome. So if a fabricated assignment of mortgage is recorded in the county records, then the the existence of the document may be judicially noticed without any presumptions of the veracity or sufficiency of the statements contained in the assignment.
Failure to object to the introduction of the document MIGHT be grounds for admission of both the document and its contents. The ability of the opposing party to present evidence that the document had been fabricated and that the statements contained within it are untrue or misleading is not barred by failure to object.
The fact that it is admitted in evidence does not mean that should be given great weight by the trial court. Any evidence submitted by a party who has a direct interest in the outcome of litigation is to be viewed skeptically and requiring corroborative proof.
Judicial notice is NOT appropriate for the PSA or anything else if the request for notice directs the court's attention to SEC.GOV. This is an effort at misdirection.
SEC.GOV is merely a repository for uploading documents with no more official capacity than box.com or dropbox.com. The fact that a document is there is NOT an indication that the document is an official document. The SEC has not reviewed it or approved it in any way, manner shape or form.
BEST Evidence: Only the original document produced in court would be sufficient evidence of the document's existence and then only if it was complete and signed — which means that the mortgage loan schedule is attached as the original mortgage loan schedule attached the trust instrument, the prospectus and the servicing agreements when they were originally executed.
It is a common ploy to upload documents to SEC.Gov and then request judicial notice. This is wrong.