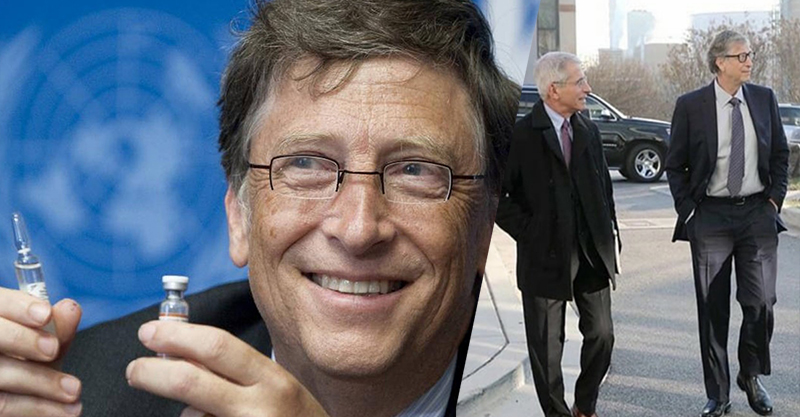 Vaxx-a-Nation
Saturday, May 30, 2020
By Ash Bunsee
Part 2
Guerrilla Warfare
This plandemic has opened a Pandora's Box? "And "Hope" also escaped along with all the negatives before the box could be slammed shut again. This time around the people now have hope again and I opine that there will be dire consequences to its Illuminati ruling elite masters!"
This is they say is the "NEW NORMAL" but it is not THE NEW NORMAL that the ruling elites had in mind when they unleashed this Plandemic and coined the phrase "NEW NORMAL" The truth is that this is the NEW ABNORMAL!
This time around it appears that their planned and anticipated outcome is not going according to their plan as envisaged by the ruling elite central planners!
This time I opine that they may have gone too far and pushed the people over the edge! This Plandemic is utter madness, one has to be brain dead to believe the official narrative.
There is growing resistance from the plebs but it will not be tolerated by the ruling elites. They have planned this for too long and they have come too far with this agenda of total control of every facet of our lives with the aim of depopulation. It has become abundantly clear that they will push ahead regardless.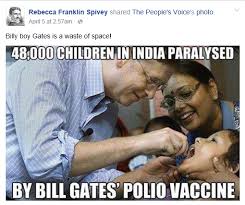 The ruling elites intend to murder billions of us through their new push of vaccine warfare and social engineering (at the start unsocial distancing is playing a big part) where many will eventually find themselves in FEMA death camps when their plan games move into full momentum.
There is no escaping their relentless threat to the very survival of the human race. They are testing our resolve and challenging us on every front as their governors on the ground are squeezing their constituents in an unrelenting vice like grip in this unlawful lockdown.
The governors where Gretchen Whitner and Andrew Cuomo stand tall are aware of the severe hardships, that the lockdown is causing. Hardships like suicides, mental depression, starvation and sickness but they couldn't care less.
All of these governors have been instructed by their masters and they are following orders as the complicit foot soldiers of the Illuminati.
This is not some conspiracy theory; the evidence for this is out there! This rain has been a long time coming.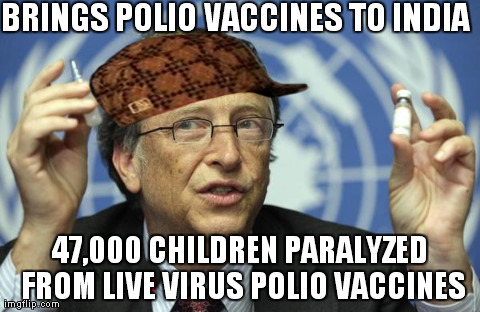 This is what President Woodrow Wilson a secret society member himself had to say… Since I entered politics, I have chiefly had men's views confided to me privately. Some of the biggest men in the United States, in the field of commerce and manufacture, are afraid of something. They know that there is a power somewhere so organized, so subtle, so watchful, so interlocked, so complete, so pervasive, that they better not speak above their breath when they speak in condemnation of it."
And this is what President John F Kennedy had to say in his moving Waldorf Astoria speech…"Today no war has been declared–and however fierce the struggle may be, it may never be declared in the traditional fashion. Our way of life is under attack. Those who make themselves our enemy are advancing around the globe. The survival of our friends is in danger. And yet no war has been declared, no borders have been crossed by marching troops, no missiles have been fired.
If the press is awaiting a declaration of war before it imposes the self-discipline of combat conditions, then I can only say that no war ever posed a greater threat to our security. If you are awaiting a finding of "clear and present danger," then I can only say that the danger has never been clearer and its presence has never been more imminent.
For we are opposed around the world by a monolithic and ruthless conspiracy that relies primarily on covert means for expanding its sphere of influence–on infiltration instead of invasion, on subversion instead of elections, on intimidation instead of free choice, on guerrillas by night instead of armies by day. It is a system which has conscripted vast human and material resources into the building of a tightly knit, highly efficient machine that combines military, diplomatic, intelligence, economic, scientific and political operations.
Its preparations are concealed, not published. Its mistakes are buried, not headlined. Its dissenters are silenced, not praised. No expenditure is questioned, no rumor is printed, and no secret is revealed. It conducts the Cold War, in short, with a war-time discipline no democracy would ever hope or wish to match"…
… And today it has become abundantly clear that these two men were making stark reference to the "Iluminati." And its various branches like the CIA, the Council on Foreign Relations (CFR) and their operative in the likes of George Soros, Henry Kissinger, Bill Gates, Rockefeller and the Rothschild's families among thousands of others like them standing behind the curtains ready and waiting to drive the final nail in the coffin of humankind.
One of the main reasons for them wanting control of us is because virtually all of them are the "undead" blood sucking vampires who see us as for what we are "humans' this automatically makes us their sworn enemy!
They have always been envious and jealous of our Divine qualities that vast numbers, both young and old amongst us have yet to discover!
These undead vampires see us a resource that they intend to "mine" fully for our energy. Another one of their reasons being and there are many reasons for their actions…is with us gone…they will be able to increase their vampire population and roam freely in this paradise.
Fast forward to today the new 20's both Presidents Wilson and Kennedy are long gone… "But they, the evil cabal are still here!"
They, "the undead" are still here! They are here with their men! They are here with their secret agenda! They are here to continue what they started a thousand years ago with their plans for total human control and depopulation that started secretly in India then moved to ancient Egypt.
And now it's here with America being the epicenter for their role out to the rest of the world!
They are here to do war and they are here to kill us.
Now with their ceaseless wars and look what they have done to us … They have yet to make a formal declaration of war with humanity but it may never be in the traditional manner. It was in about a thousand years that the Illumnati has declared humankind its enemy.
They have organized and fought thousands of wars with humanity, wars that includes the bankers World Wars, information wars, female virgina mutilation wars, murder through abortion wars, technological wars and the list is too long to include here but I am sure that you get the picture.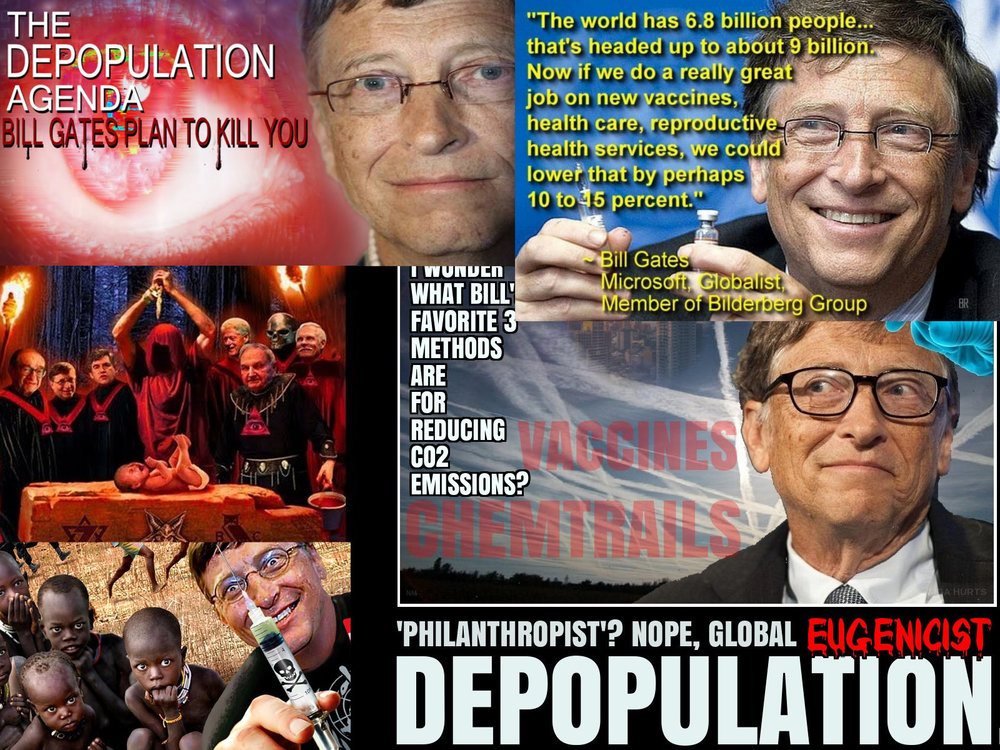 And now they have upped the ante by silently declaring a vaccine war that threatens the very survival of humankind as a race.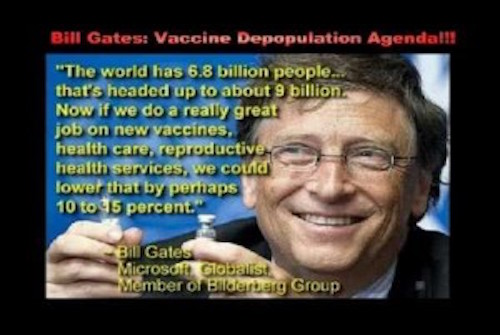 The dangerous battle perimeters have been set and are clear to see for most who have eyes to see. They have made this clear… their eugenicist in chief Bill Gates has made this very, very clear. "It's us against them!"
This is a cowardly and ruthless attack on the innocent and defenseless women and children of the world. This attack is being driven by the giant Illuminati force that has spent a thousand years planning, organizing and deliberating this endgame attack on us.
They placed their secret society operatives in the form of high ranking government officials to head and direct the vast majority of government agencies.
The vast majority of CEO's of the planet's largest corporations are alumni of the Tavistock mind control institute.
The army, navy, and the police forces are also headed up mainly by these secret society Tavistock types.
And there are large swathes of diplomatic, mass media, scientific and medical communities who have been infiltrated with these types. All of these people are well versed with the secret agenda and are fully aware of what's expected of them.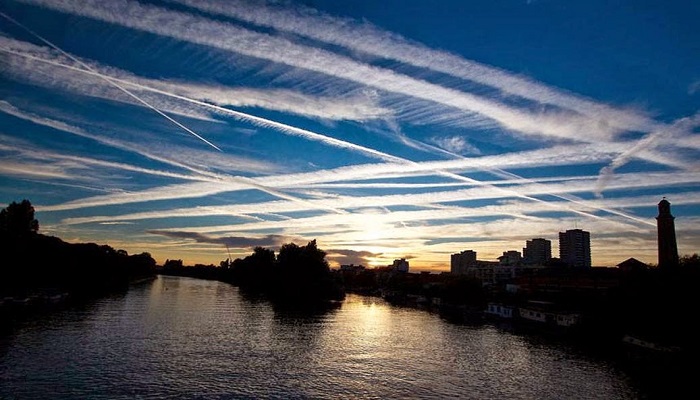 And the new silent war has begun, and as President Kennedy so eloquently stated… "And yet no war has been declared, no borders have been crossed by marching troops, no missiles have been fired…"
And today all of the above listed organizations have come together as this one monolithic force to apply this ruthless conspiracy on all of humankind…no marching solders have crossed borders and not a single missile has been fired!
This war is being fought with poisoned needles, a false narrative and they are doing battle with us like shadows in the dark!
People are being murdered by nurses, deaths are being inflated, repressive laws are being passed as you read this. All their people, material and assets are postured into place.
The vast majority of the exchange listed global corporations are Illuminati constructs. These corporations through the banks own virtually all the assets on the planet, from airlines to ships to heavy manufacturing to light manufacturing to large scale corporate farming to mining to banks to oil to our water systems to energy utilities to food complex to pharmaceutical complex to mass media complex to military complex to intelligence complex to psychiatric complex to religious complex to human being securities and virtually all the small to medium sized enterprises by virtue of them making an unwitting pact with the Devil by being bonded to the banks via business loans.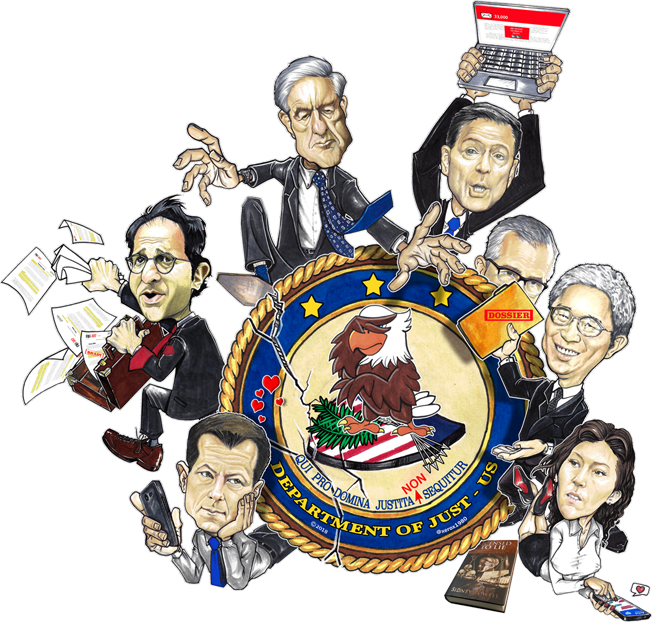 They are all now come together enforcing the NEW ABNORMAL
And if and when you interact with the system by using one of their stores for a purchase or to eating out in one of their restaurants or flying in one of their aero plane's or if you use anyone of their other business or services because they virtually own it all! "they own everything" they will force you to comply to draconian Plandemic rules and regulations even if it's against your will. Add all of these things up and what do you get?
You get a dystopia… a totalitarian state…add to this the snitches including the track and trace and we are now living in John Carpenters movie "They Live" And when you add the growing food shortages then we are also living in the movie "Soylent Green"
What we have is a Luciferic blood sucking monolithic Illuminati baby eating pedophile Death Cult joined together by a ruthless conspiracy that has nicely disguised itself in the past as laissez-faire Capitalism.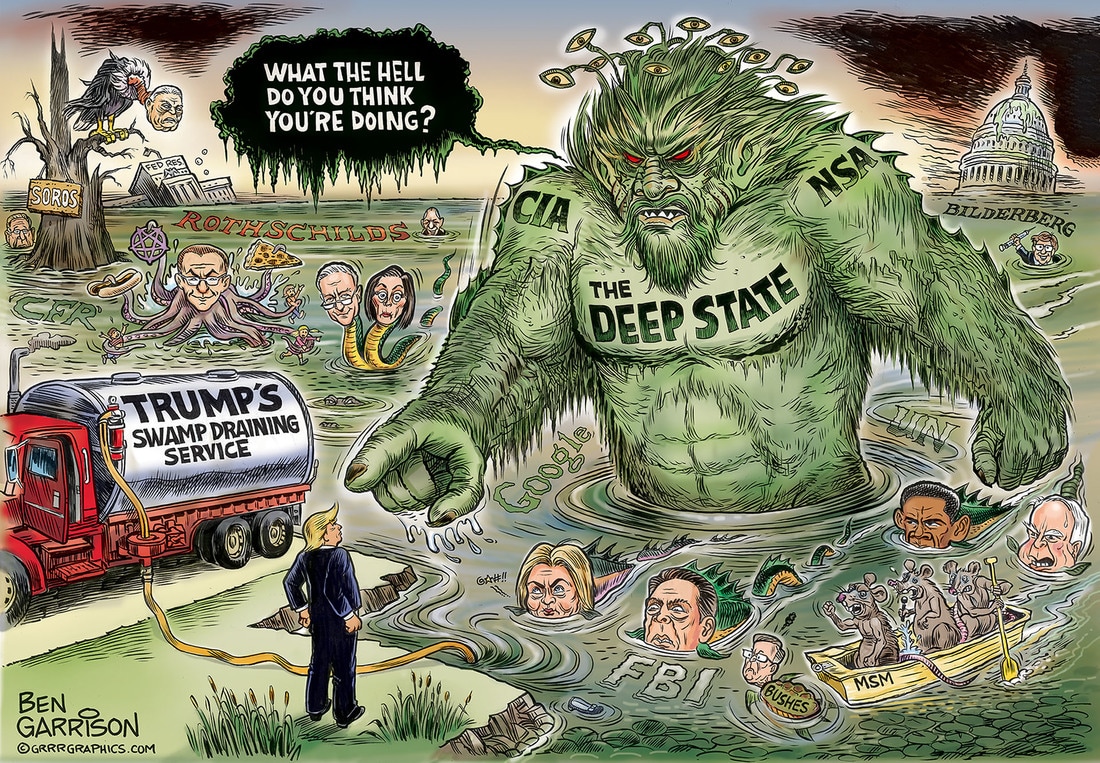 Capitalism has sucked us into its evil vortex!
It was Lucifer who successfully used all of the above to tempt us into the Devil's deception. Deception and temptation are the Devils main drawcard.
The curtain has been drawn back now and to all those who said that everything was a conspiracy theory watch closely now for the show has just began!
These entities are leading the charge to ensure that we are subverted, quarantined, vaccinated and billions executed but not necessarily in this order.
This requires a new awakening in the outlook of humankind if we are to survive this!
The ruling elites are standing firm and they show every sign of increasing the use of Stazi, Nazi force that they have ensured lies at their disposal to relentlessly test for virus even if virus is non-existent, they have every intent to make it existent. This is all just a smokescreen to enforce the virus narrative and kill as much as possible.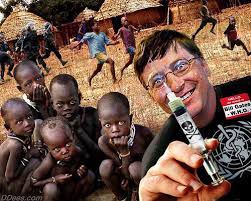 There is resistance as I write this piece but the question is will the greater population play dead by laying down and being assaulted by governments being knowingly injected with poison?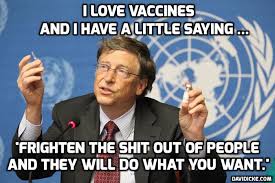 This chain of events will alter the course of humanity forever. We now stand divided "them and us" and the stakes are high for both sides! The games have begun…and may the best win! Take care, live minimalistically… got garden? To be continued in part 3 I can be contacted at ashbunsee@gmail.com
Get the BeforeitsNews Newsletter! Turn OFF all Fake News for VICTORY!